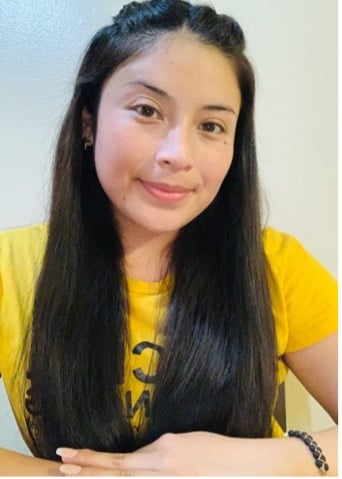 Ms. Leidy, Teacher

Bachelor's in Child Development

"It takes a big heart to help shape little minds"

- Abbie Burke C.

Why are you in the Early Childhood Education field?

I am in the ECE field because I can make a difference in their young lives; I get to help children explore their development and see how they look at the world. I love seeing them grow and see all the things they learn every day. Seeing how surprised they get when they learn something new is a gratifying feeling.

What is your favorite thing about your job?

One of my favorite things about my job is interacting with children and expand their knowledge and skills. I learn from their ideas and experience. Seeing their interaction with other children and showing them social skills, such as sharing, cooperation, and respecting others, make my job joyful.
What do you like to do in your free time?

During my free time I love go hiking, spend family time, dancing, listen to music and watch movies.
Some of my favorites:

I love Peruvian food and sea food. My favorite color is blue. My favorite places to go are the beaches, lakes, and art stores.